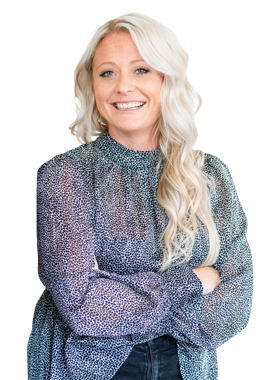 MICHALE FYKE – TEAM LEAD : REALTOR
Michale entered the Real Estate Business in 2018 with a 10 year background in Marketing & Sales, she hit the ground running and has never looked back. Achieving Rookie of the Year with RE/MAX Affiliates and back to back 100% Club Level Awards with RE/MAX in Canada, she has become a trusted Ottawa Real Estate Agent. She is professional, knowledgeable and has grown from her outstanding client relationships, genuine and honest approach and her ability to bring experience, energy and her vibrant personality to every client.
As a Real Estate Agent her unique combination of skill, expertise, drive and spunk reinforces confidence, trust and everlasting smiles in all her clients. Michale believes strongly in understanding and getting to know her clients, their needs and their wants using this to create unique custom experiences and strategies for all. Her natural eye for home presentation, her experience in marketing platforms and her aggressive negotiating skills give her the ability to achieve the best possible results in the shortest amount of time for her clients.
She WILL exceed your expectation, deliver the highest quality of service with glowing passion. She prides her self with hard work, always being present and available to her clients and making THEIR DREAMS COME TRUE. This is not just a walk through of a home, it's an entire experience that will change the way you look at buying homes. We look forward to hearing your story and being a part of your home journey.
---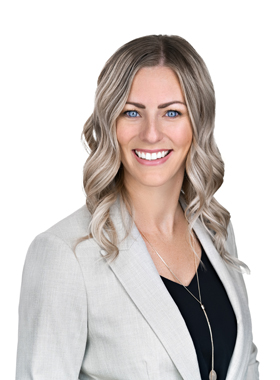 HOLLY KINCH – REALTOR
A recent addition to the team, Holly joins us as a Sales Representative. Holly has spent years serving the Lanark County community as a Pediatric Nurse after receiving her Bachelor of Nursing from the University of Ottawa.
Looking to make a career change to take care of the community in a different manner, Holly completed her Real Estate Licence in 2021. When helping client's buy and sell their homes, you'll find that Holly applies the same qualities that made her a great nurse; she is caring, empathic, and commited to the families that she works with, while making the entire experience seamless and pain free. Holly takes great effort to tailor how she cares for each and every family's wants and needs.
She's excited to be apart of the team and looks forward to bringing her honest, genuine, driven, and motivated approach to all of her clients.
---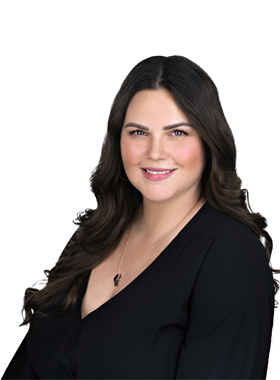 NICKI GRIFFIN: CLIENT CARE COORDINATOR
Nicki is our Client Care Coordinator, or how the team likes to call her our ROCK. She embarked on a career in Real Estate as a result of what she describes as a "passion for design and home staging."
We're thrilled to apply these passions to the selling of your home! Nicki's staging "eye" will help prep your property to command top dollar.
With a background in early childhood education, you'll find Nicki has the patience, organization, and friendly demeanor that all admire – all of which the team believes essential for providing exemplary client care.
When Nicki is not enjoying her time with her husband and two boys, she's managing the behind-the-scenes details that make our systems and processes work seamlessly and efficiently.